Ring Power represents the finest electric and diesel air compressor products in the industry.
With Ring Power Air Compressor Group, one call is all it takes to solve your compressed air needs. In addition to portable and industrial air compressor units, we have exceptional product support with factory-trained technicians and certified OEM/aftermarket parts.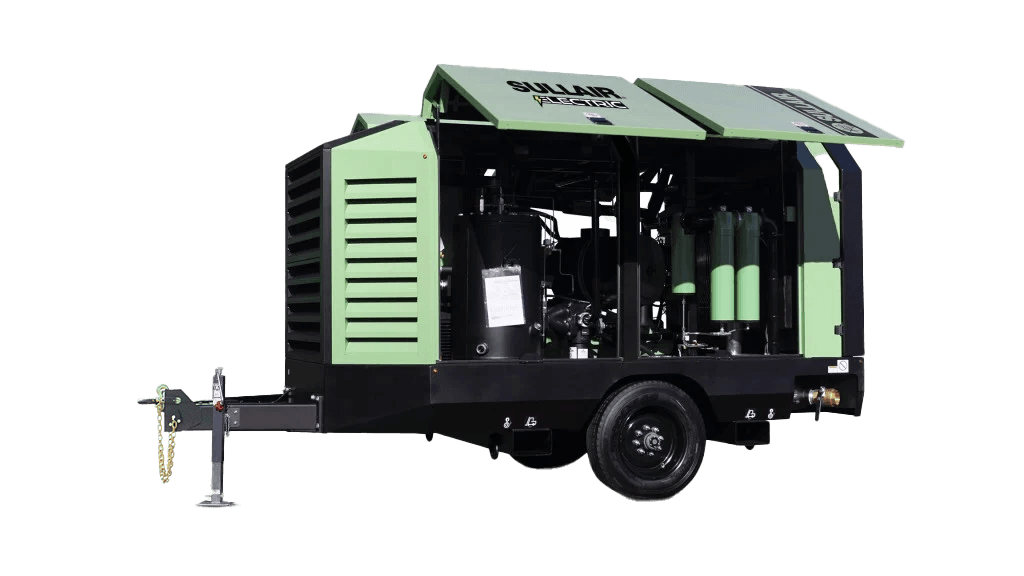 E1035H | Electric Portable Air Compressor
You spoke and Sullair answered with the all new, fully electric E1035H! This electric portable air compressor is the first of its kind and the ideal rental package for indoor or outdoor jobsites with access to 460V, 60Hz, 3 Phase power supply. Patent-pending features like the Condensate Management System, Swing Out Coolers, and NEMA 4 Solid State Starter are engineered to maximize efficiency, increase safety, and reduce negative environmental impacts.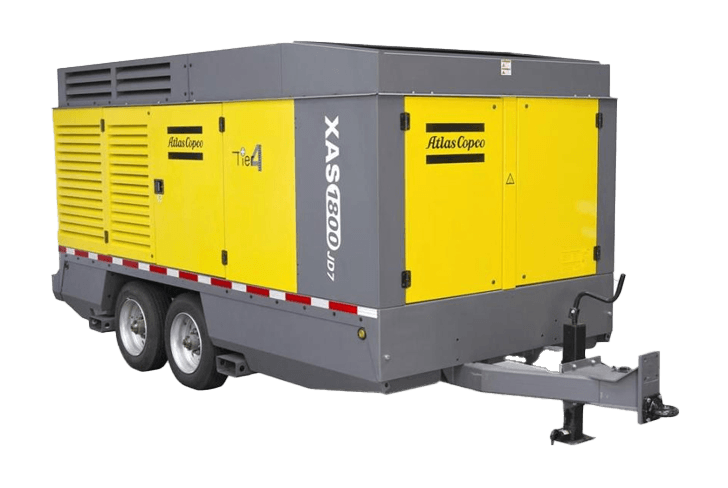 If your business requires compressed air, purchasing a used air compressor can be a cost-effective solution—provided that it has been appropriately maintained and reconditioned. By choosing a previously-owned air compressor that has undergone Ring Power's rigorous evaluation, you can be confident that it will operate efficiently and reliably. Browse our latest selection of used air compressors today.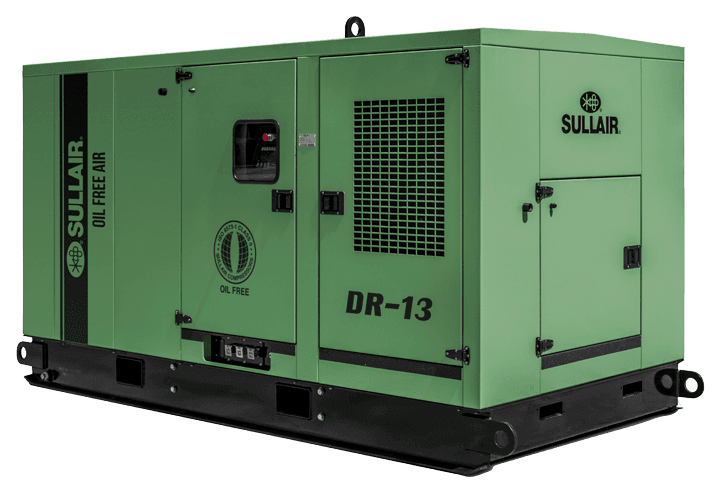 At Ring Power, we acknowledge that air compressor rentals cannot be generalized as a one-size-fits-all solution. We provide daily, weekly, and monthly rental options for air compressors that fulfill your operational requirements. Whether you need a towable air compressor, industrial air compressor, or air compressor accessories—we offer a range of rental options that span from 149 CFM to 2900 CFM.